A podcast, for those of you not in the "know", is basically a digital radio show that can be streamed to your computer or downloaded onto any number of digital listening devices, including the ever popular iPod.  Podcasting is now more popular than ever thanks, in part, to two factors: 1) the popularity of the iPod and other portable digital listening devices and 2) the reduction in price of quality audio broadcasting equipment.
This increased popularity means that there are a lot of podcasts sprouting up around the net. These podcasts range in quality and produciton value from a kid with a cheap microphone in his parent's basement to a nationally syndicated radio show.
I've fallen in love with podcasts recently after buying a car with an auxiliary input that allows me to listen to my iPod on the road.  This enables me to hear pertinent, relevant, interesting stuff on my 45 minute drive to and from work.  Better than radio, podcasts allow me to choose WHAT I listen to and WHEN I listen to it. Kinda like Tivo for audio broadcasting.
As a computer guy or gal, listening to tech-related podcasts regularly will help you keep up with the latest trends in computer consulting and the IT business in general.  You can listen at home or in your shop while working on a computer or in the car on your way to your service calls. There are quite a few tech-centric podcasts out there.  This list provides you with the podcasts that I personally enjoy and in which I find the most value as a computer guy.
So here, in no particular order, are my top 10 podcast recommendations for computer techs:
Okay, I'm a bit biased seeing as this is my podcast, but I do honestly think it's the best computer podcast because I work my butt off to make sure I combine top quality production with focused and actionable content for people looking to start and grow a computer business.  I talk about my own business, interview other computer business movers and shakers, and review computer business tools and resources.  This podcast has it all!
Featuring the musings and advice of Philadelphia area computer consultant Mike Smith, Mike Tech Show is a weekly podcast with a very homegrown feel to it.  But that's not a bad thing.  Mike not only comes a cross as a genuinely nice guy, but he provides helpful information "from the trenches" to computer techs, which makes for a winning combination in my book.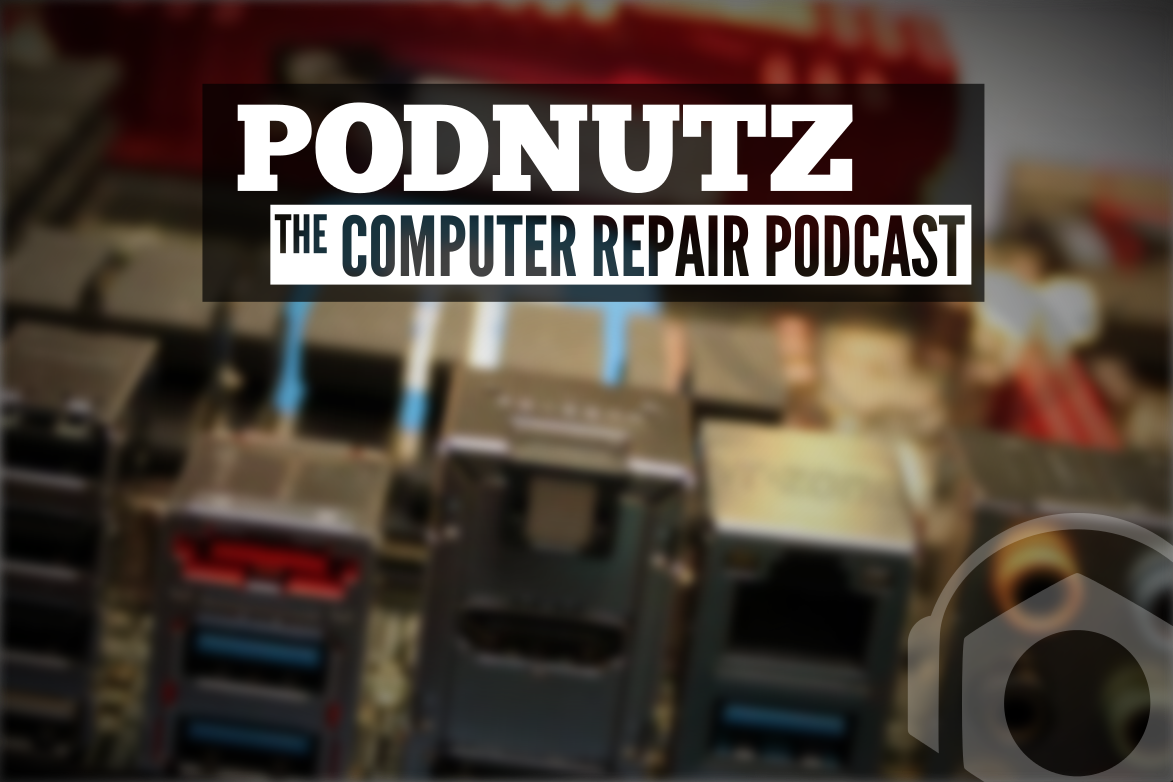 A network of tech podcasts that include the flagship podcast, Podnutz and Podnutz Daily,  and many other podcasts like Android App Addicts, Booknutz, MiniPC Show, and My Hard Drive Died.
Hosted by Office 365 and Outlook guru Lisa Hendrickson, Call That Girl's Office 365 Show is about Lisa's weekly jobs and updates covering Microsoft Outlook, Exchange and Office 365.  The show also has a video version if you prefer watching along.
The rest of the podcasts on this list are brought to you by the TWiT tech podcast network.   This network, founded by radio tech guy Leo Laporte, offers very professional broadcast-quality podcasts featuring mostly tech-related subjects.   Their flagship podcast, This Week in Tech, brings together different tech big-shots to discuss the latest technology news of the week.
A weekly look at all things Microsoft, including Windows, Windows Phone, Office, Xbox, and more, from two of the foremost Windows watchers in the world, Paul Thurrott and Mary Jo Foley. Windows Weekly is one of my favorites, providing me all the juicy windows tidbits I need to satiate my Microsoft munchies in digestible weekly portions.
Hosted by the man himself, Leo Laporte, this is his XM radio show without the commercials.  Very entertaining and informative covering general tech.  A great way to learn how to talk about tech topics with your clients.
Steve Gibson, a major player in the security software game, brings a weekly podcast of computer security news, tips, and trends.
In this podcast Mike from the Mike Tech Show joins Carey Holzman, another seasoned computer business owner.  In every show they tackle issues and questions from the audience from two different and unique perspectives.  The beauty of this show is that both techs have very different philosophies on a lot of different topics, but when it comes down to it, they both care about delivering high quality computer repair services to their customers.
The nation's longest running nationally syndicated radio talk show on computer.  The podcast is a direct copy of the radio show, but usually not available for a few months after the show airs live.  Craig Crossman provides mostly consumer-level tech news and information, but the wisdom and experience of these guys proves very beneficial.
Many of these podcats also include forums, chat rooms, and live participation with the hosts.  So check them out and tell 'em Your Friendly Neighborhood Computer Guy sent ya!
What podcasts do you listen to?  What other podcasts should I include on the list?